About SimplyTV
We are a media tech company (based in Spain) who specialise in the sales & maintenance of media tech hardware & software, we sell specialised products which enable our customers the option to receive internet television (IPTV), at the customers own discretion.
For our customers who only want an IPTV Set-top box, with no tech support & customer service, we offer a full 12 month product warranty upon purchase of the set-top box, However, our customers do have the option to subscribe for our tech-support at anytime after purchase, so long as the set-top box is in fully working condition.
Most people choose to use an IPTV service to watch on one television in their homes. For this we provide a small IPTV receiver called a "MAG box". We install and maintain this small IPTV box for you, or you can use your own if you already have one (as mentioned above).  
*Please note, we can not provide a warranty for set top boxes not purchased from SimplyTV
Our tech-support is now also available on other devices, thanks to our new recommended app, this includes smartphones, tablets, smart TVs and a variety of external TV devices such as Apple TV and Android boxes, which are compatible.
*Please note that our tech-support is currently not available with Amazon Firestick.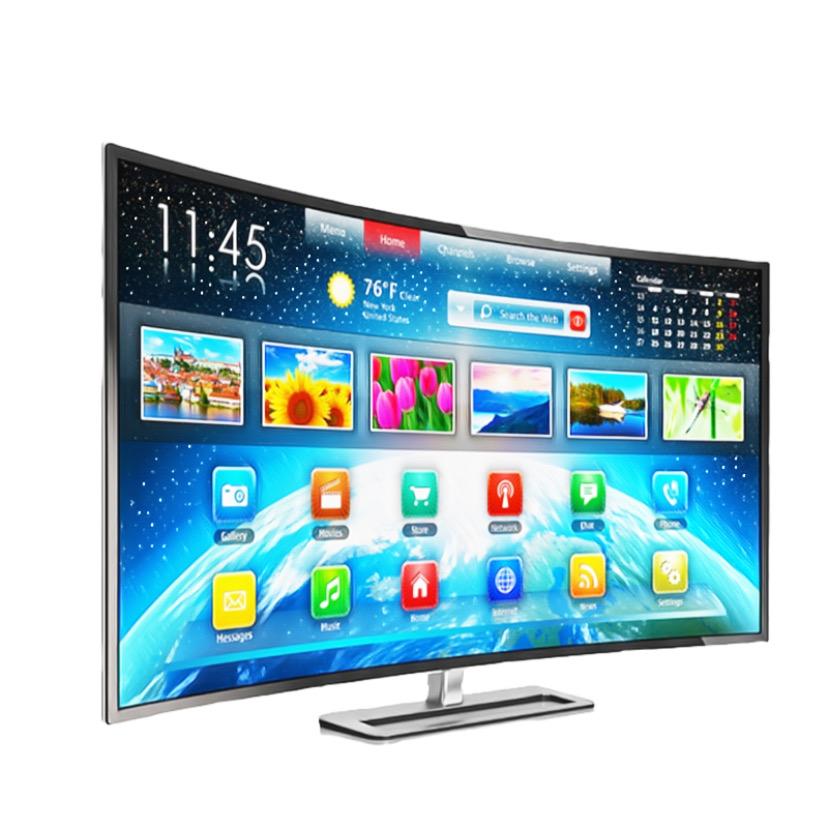 ✅ Smart TVs
✅ Apple TV (4th gen)
✅ Android boxes
✅ Tablets
✅ Smartphones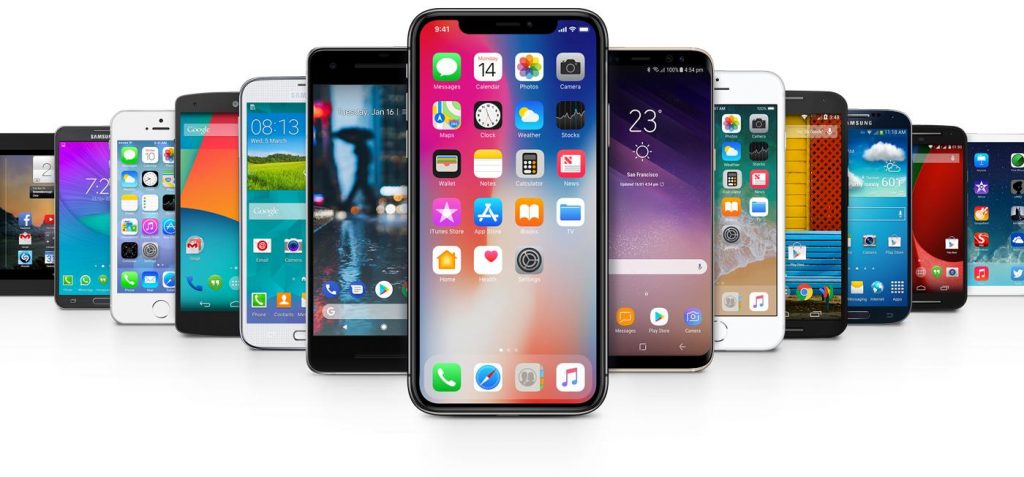 WHAT FEATURES ARE INCLUDED?
Our MAG boxes come with a power supply, a HDMI cable, x2 AAA batteries and a remote control that provides easy access to all content such as Live TV channels, catch-up & on-demand (VOD) content, as well as radio channels. Users of the recommended app will find it as easy to use as other popular streaming apps.
The MAG box comes with built-in WiFi capabilities but it is always recommend to connect your IPTV set-top box to your router with an Ethernet cable where possible. If the router is too far away from your TV and IPTV set-top box,  you may need a WiFi extender and / or a plug-in WiFi USB areal booster at an additional cost. please ask for details.
SO WHAT'S THE COST?
Up-front, if you need a MAG box, as most people prefer, then there is a one-off charge of 150€ which includes installation. You own the MAG box and do not need to return it when you leave. Your box comes with a 12 month guarantee.
There is a renewable subscription for our service paid every three or six months, whichever you choose. You can save some money by choosing to pay for six months in advance.  If paying every three months the service is priced at 65€ per quarter or 120€ per six months.
The standard subscription covers the use of the service on either a MAG box or the Smart TV app, not both. There is an extra subscription fee for the use of both the MAG box and the mobile app together, which is currently an additional 10€ on top of the standard subscription.
The mobile device app we recommend to provide our IPTV tech-support service is available in the app stores of compatible devices for a one-off fee. The fee ranges from 6€ to 12€ depending on your device.
The recommended Smart TV app costs vary also, depending on compatibility. If you have a compatible Smart device, the app download completely replaces the need to buy a physical set-top box. In most cases the smart TV app is initially free to download but will require purchase after a one week trial.
*Please note, 3rd party apps we recommend are supported by our tech-support team, however we have no control over purchase price of the apps or in app purchases.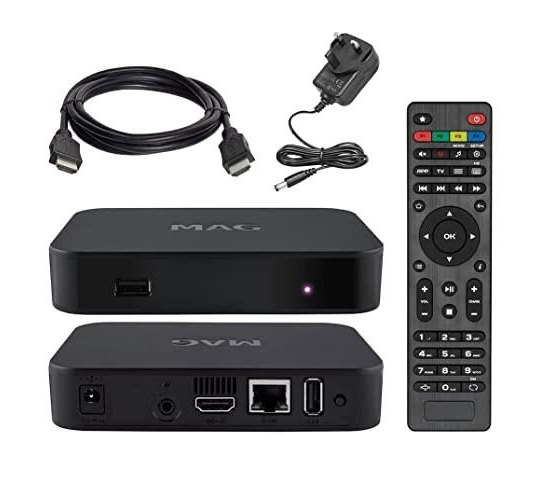 WHERE IS THE SERVICE AVAILABLE?
The service is available anywhere with a stable internet connection. If you need a Mag box we can deliver one to you (by courier and insured) ready to go, wherever you are. You can complete the simple installation procedure yourself or call us for help. We are able to offer an installation service in some areas, ask for details.